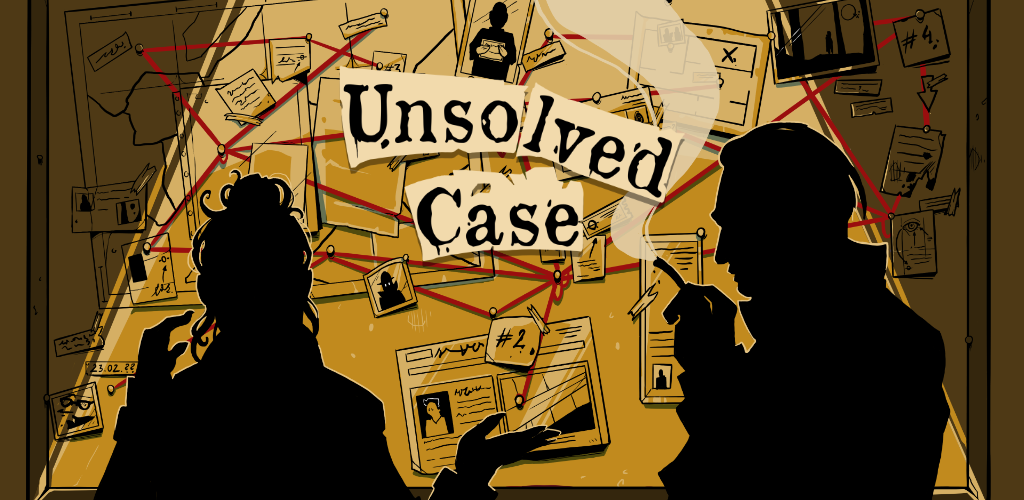 Unsolved Case is here!
Welcome, Detectives. It's time to play a game…
I'm Adrian, CEO of Eleven Puzzles.
Unsolved Case is here! I'm immensely proud and sincerely hope that you'll love it! We worked on it very hard, but it was definitely worth it.
Unsolved Case is a free co-op puzzle adventure where you only see half the puzzle. The other has your partner! In the game, you play as one of the detectives chasing the Cryptic Killer, but to get him, you become his target.
Sounds fun? Download and play the game!
The game is available now for free (no IAP, no ads) on Steam, iOS, and Android. And the game will remain like that forever. Why? Because we want Unsolved Case to be a perfect entry point to the Cryptic Killer series that showcases what Eleven Puzzles games are all about.
Experience the Eleven Puzzles style of gameplay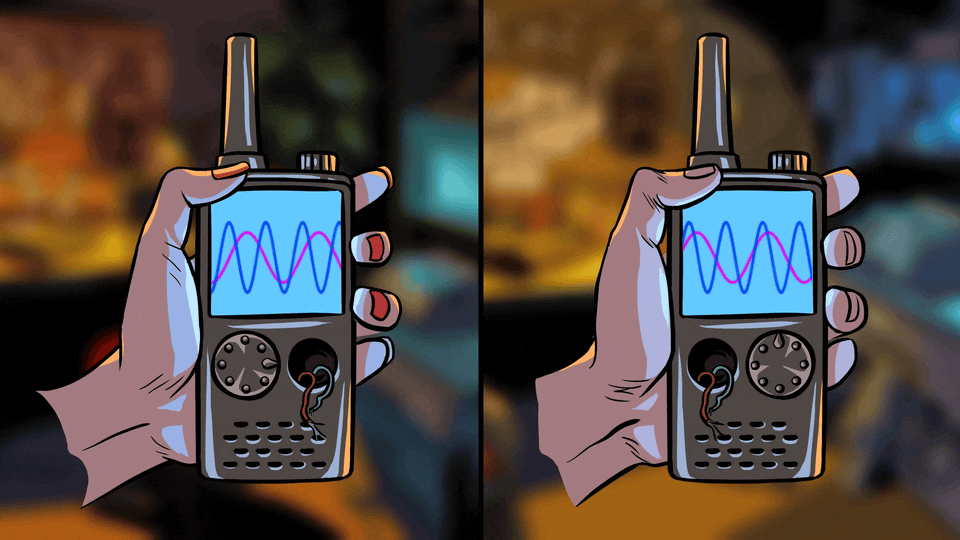 Our games are unique. They can be compared to some games in the genre, like Tick Tock: A Tale for Two, The Past Within or We Were Here series, but at the same time, our games are distinctly different. The games I mentioned are absolutely fantastic and were a great inspiration, but Eleven Puzzles strives for something different.
At Eleven Puzzles we all love escape rooms (collectively played hundreds of them!). We started the company to bring the experience of being in an escape room to the digital world. For us, this experience is primarily a collaborative one. We always go to the escape room with friends or partners, and we enjoy working together to solve the puzzles and escape.
That's why Eleven Puzzles games are all about collaboration, communication, and working together. Usually, players in the game are separated but can communicate in some form. Each game requires an internet connection, to enable player interaction. Player interaction and cooperation are the core of our game experience. We believe that solving puzzles together and contributing equally can be a source of infinite enjoyment. What's even more exciting, player interaction opens up a gateway to fantastic puzzles that were never seen before. We think that we're barely scratching the surface on that front, aim to push the envelope, and develop the most unique and fun collaborative puzzles that you ever saw!
With the distinct art style coming from our love of comic books and classic point-and-click games, a noir detective story that will keep you on your toes, and music perfectly complimenting the narrative, you can expect that picking up any of the Eleven Puzzles games will be a unique and fun experience.
A new chapter for Eleven Puzzles
Unsolved Case release marks a beginning of a very important chapter for Eleven Puzzles. It's the first game that we're releasing on Steam and mobile (we released two web games in the past) and completes our shift from online escape rooms to co-op puzzle games.
We released our first online escape room in December 2020. But then, it was just a side project of ours. At the time, we all had other, full-time jobs. But the overwhelmingly positive reception, growing community of fans, and a passion for cooperative puzzles pushed us to fully commit to Eleven Puzzles.
In 2022 we decided that it's time to move away from building web games, and start building games for Steam and mobile. Web technologies were limiting us for many reasons. We realized that using a mature game development framework (we landed on Unity) will allow us to fully tell our stories in a way that was intended from the beginning. But this change required a serious commitment.
Releasing online escape rooms was much easier, due to technical and logistical reasons. Now, we had to switch technology, develop a new multiplayer system, figure out how to work with Steam and mobile, tackle platform differences, get a better sound design, voice-over, and so on… Everything had to be an order of magnitude better than anything we've built before.
But here we are. Successfully released Unsolved Case that we're immensely proud to share with you. Truly we hope that you'll love it and stick with us for future installments!
What's next?
The next step in our journey is moving out two web games to Steam and mobile. Soon Unboxing the mind of a Cryptic Killer and Parallel Lab will be ported to Unity and released on Steam and mobile.
You can already wishlist the games here:
Both games will receive a revamp on the way, so you can expect new content and many quality-of-life improvements. Porting both games will complete the shift to Steam and mobile, and allow us to focus on future projects.
We already started designing our 4th game, but I'll tell you more about that some other time. Keep your eyes peeled!
Let's play a game!
Put on your detective badges as you collaborate and communicate to crack the codes, solve the riddles, and chase the Cryptic Killer. And if you enjoy it, please consider leaving a review on the platform of your choice. We're a small indie game studio with big dreams and this would help us a lot.
Thank you so much for reading. Have fun playing!
Adrian Olczyk
P.S. I'd like to thank the Eleven Puzzles team for all the hard work and dedication that made Unsolve Case happen. Karolina, Mairi, Adam, and Tomasz, without you we wouldn't be here!