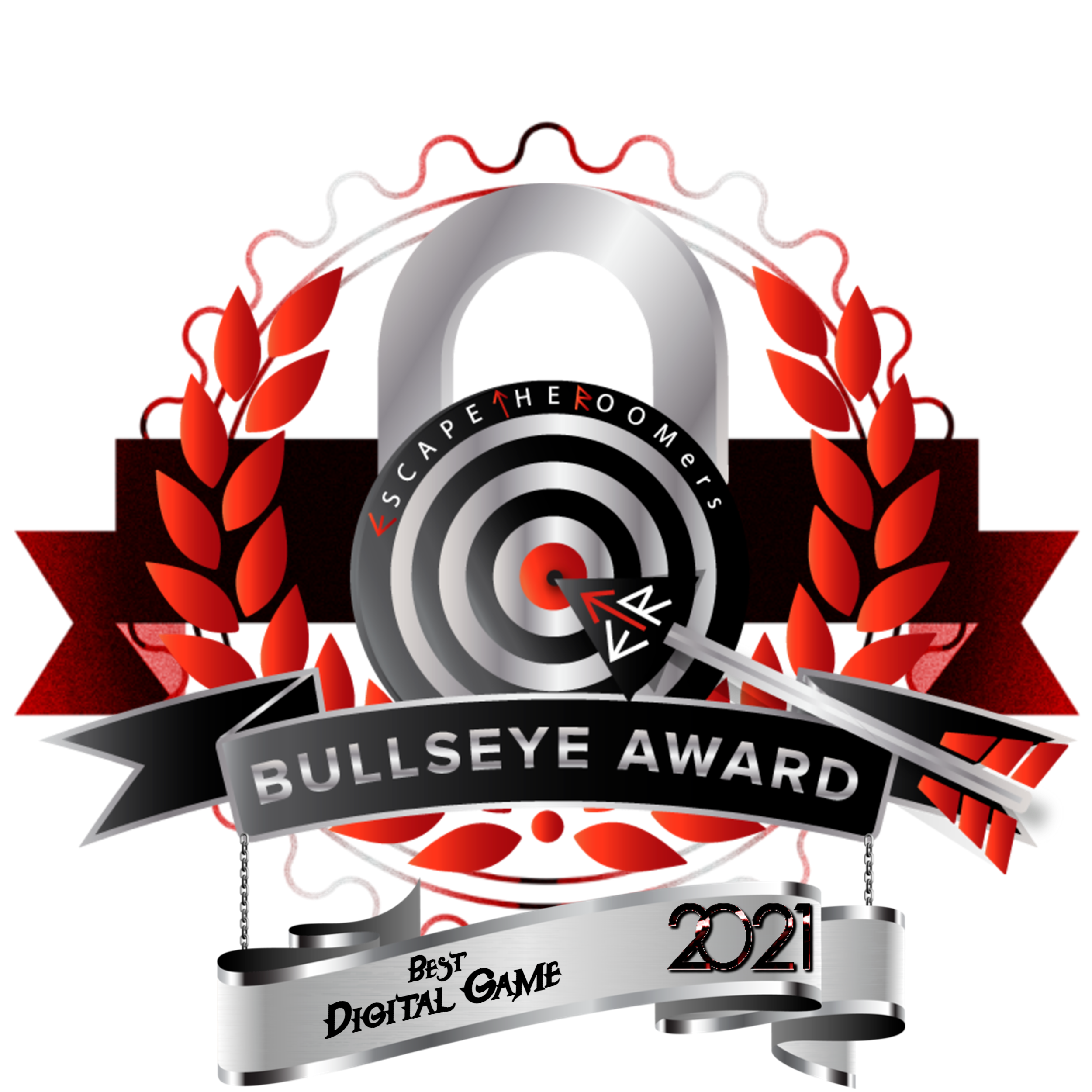 Bullseye! We won the Best Digital Game 2021 award
We started our company a year ago, right when the last Bullseye Awards were given out by ESCAPETHEROOMers. We thought that it is a great honor to receive it, and we wish we received one someday… Fast forward a year, and here we are, with a "Best Digital Game 2021" award in our hands! WOW!
What's also incredible, is that we were nominated for the People Choice award as well. We reached the finals but missed the podium… Something to aim for next year 😁
This level of recognition means a lot to us, as we're switching gears in 2022. We have plans to bring you multiple new games next year, experiment with the cooperative puzzle design, and expand to more platforms: Steam, iOS, and Android - here we come!
Today we're celebrating and drinking champagne 🥂. Tomorrow it's back to work. Cheers!