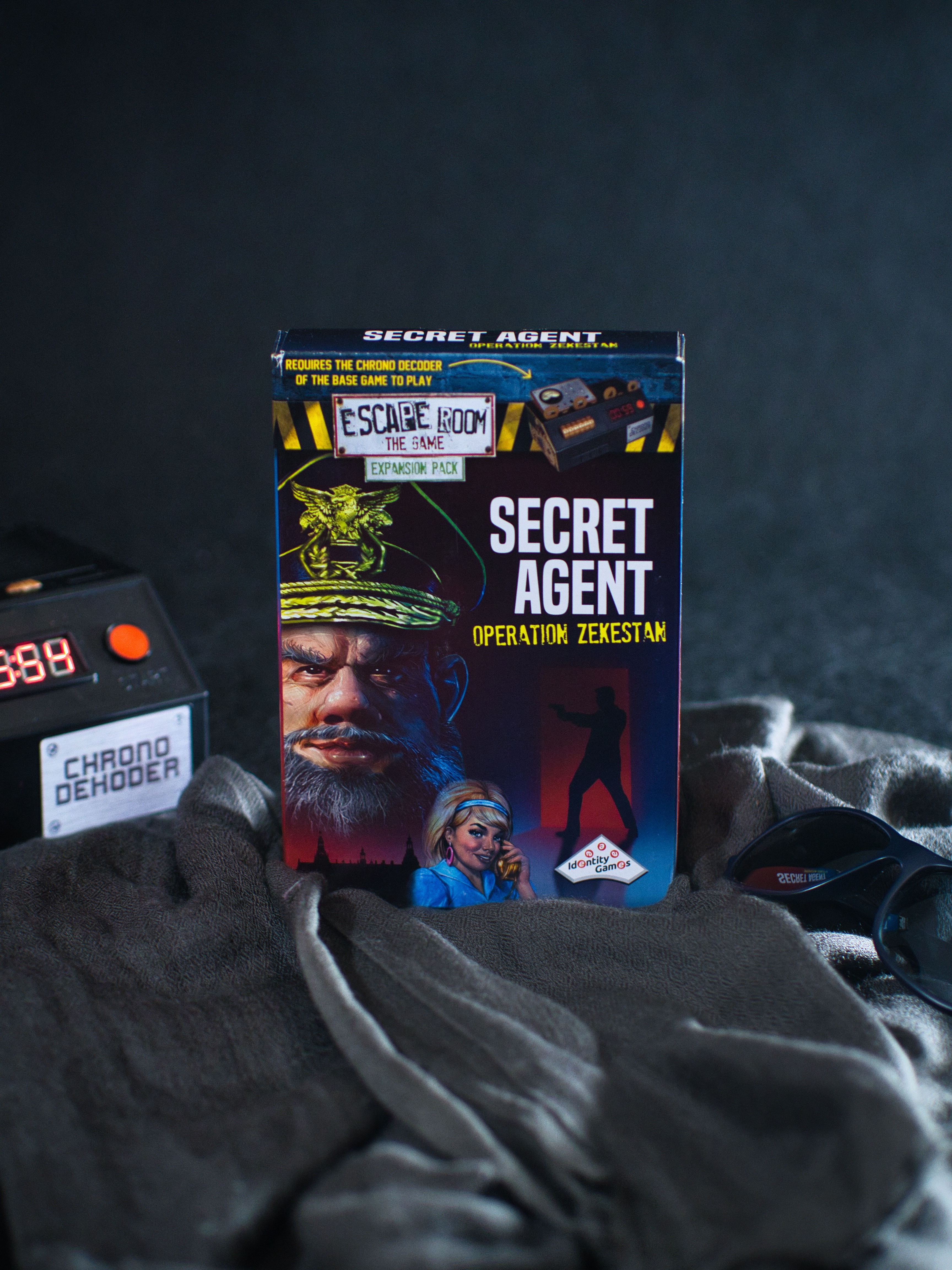 Escape Room The Game: Secret Agent Operation Zekestan
We're playing a lot of expansions of the Escape Room The Game lately 🤣 The last one was Secret Agent Operation Zekestan.
The theme was interesting, we felt like secret agents on a mission 🕶. A few puzzles caught us by surprise (positively!) here. They were creative and made us think outside the box.
What always fascinated us about Escape Room The Game was its design. You usually get three envelopes and have to find three lock combinations. But with only three lock combinations somehow the creators managed to build over an hour-long game! Usually, it's due to the fact that each lock combination requires you to choose 4 keys, and each key corresponds with one puzzle. It's up to you to decide what is the puzzle, what items are connected, and how to put it all together. Every new envelope is overwhelming at the beginning, but slowly working toward a goal and exploring items it contains gives a sense of accomplishment we rarely get at other games.
Overall, another great expansion that we recommend playing. We had a great time and you will too! 💪